Articles
Robert Bejesky
How the U.S. Occupation Imposed Economic Reforms on Iraq Irrespective of International Law as a Foundation for the Present Oil Bananza
Shara Monteleone
Addressing the 'Failure' of Informed Consent in Online Data Protection: Learning the Lessons from Behaviour-Aware Regulation
Frederick V. Perry
A Multilateral Convention on Outlawing Incitement to Acts of Terrorism
Formerly a US Marine officer, lawyer for a Mexican airline, General Counsel of a multi- billion dollar global company, and an officer in two other multibillion dollar companies, he has worked on projects all over the world. … He is now dedicated to teaching full time at Florida International University. He holds a PhD in international studies (International Business and International Relations) from the University of Miami; a JD from the University Of Akron School Of Law; an MBA from Thunderbird School of Global Management; a Bachelor and Master of Arts in Spanish Literature from Kent State University; and diplomas from Escuela Libre de Derecho, Mexico City, and the Goethe Institute, Luneburg, Germany.
Wendy Gelman
A Multilateral Convention on Outlawing Incitement to Acts of Terrorism
Wendy Gelman is a Senior Instructor in the School of Accounting at the College of Business and an R. Kirk Landon Teaching and Student Engagement Fellow in Undergraduate Education. She has earned a Masters in Tax Law as well as a JD from the University of Miami. She received her BBA with a double major in finance and International Business from FIU.  Wendy practiced Tax law prior to joining the FIU faculty where she teaches courses for the in the areas of business law and taxation.  Wendy is a well-regarded lecturer in the School of Accounting at both the undergraduate and graduate levels. In addition to her teaching work in the traditional, "face to face" classroom, she is one of the pioneers of online and hybrid teaching at the College of Business. Wendy has achieved Quality Matters Certification for all of her online Business Law classes. Wendy recently received the FIU Faculty Award for Excellence in Teaching where she was selected from nominees throughout the entire university faculty. Wendy has received the following awards numerous times in recognition of her outstanding teaching: (1) Circle of Excellence Awards; (2) Most innovating and Motivating Professor Award; (3) Best Course Awards (4) Best Professor Awards; and (5) Best Course awards.  Wendy has published various articles which can be found in Law Review Journals, Finance Journals, and Taxation publications.
Notes
Jessica Grimm
The Import of Hollywood Films in China: Censorship and Quotas
Kathleen Boumans
Filling the Gaps: New Proposals for the Convention on the Rights of the Child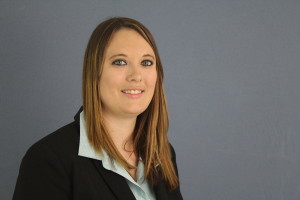 Kathleen Boumans is in her final year at Syracuse University College of Law.  She is originally from Montana where she graduated from the University of Montana-Western with a degree in Global Politics and a minor in Legal Studies.  She is on the Executive Board of JILC and holds the position of Lead Articles Editor. She is looking forward to finally being done with law school and graduating this coming May.